Software Sudoku Explain and Solve : Solve all sudokus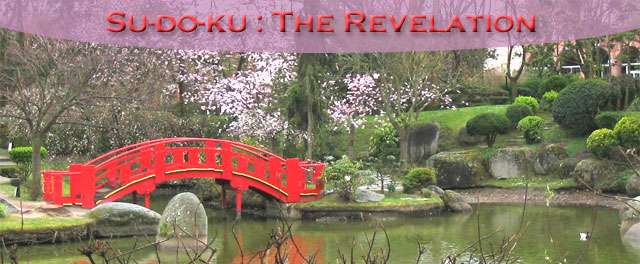 The Sudoku is a game that comes from Japan meaning "the digits must remain single". the puzzle is a 9x9 grid and the goal is to fill in the empty cells so that each column, row and region contains the digits 1-9 exactly once.

In this moment there are millions of players throughout the world but rare are those which hold the true secret of "the enigma sudoku".

Buy the results of the research made by 5 specialists to penetrate the mysteries of this game.

This software explains step by step how to solve any sudoku in few minutes, without error and without back return. It explains precisely why the digit are written and shows the grid step by step.

You will quickly become an expert, be able to impress your friends and to register to the championships.

Register your SES version
1) Click upon the button below to register your version for 9,90 € or equivalent in other currency. Please fill in the text box with your public key that you'll read in the menu "? - Register" in SES.
2) You'll receive your private key by e-mail just after your paypal payment.
3) Then, go in the menu "? - Register" in SES to fill in your private key.




Secure payment by PayPal, you can pay by credit card or by Paypal account (not essential).
I want to know more about how to download, install or buy SES :