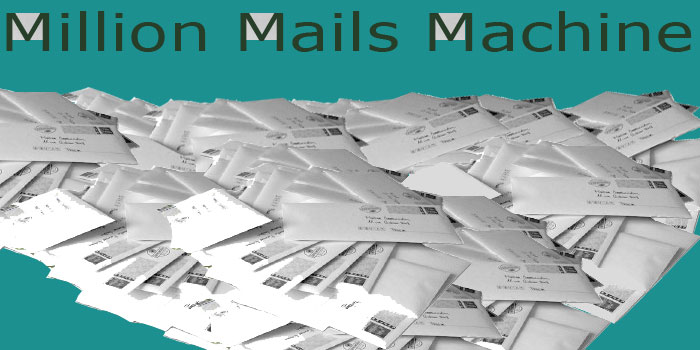 The easiest emailing software, the cheaper of its category
Million Mails Machine
is an e-mail mailing list designed to send out personalized messages, manage muliple mailing lists, messages and attachments. The WYSIWYG editor allows you to create personnalized rich-text messages or you can also create text messages. Other features : Importation of mailing list, scheduling, customized fields.

Download MMM in shareware version

Click here to download MMM.
Online Help
Register your MMM version
1) Click upon the button below to register your version for 58 $ or equivalent in other currency. Please fill in the text box with your public key that you'll read in the menu "? - Register" in MMM.
2) You'll receive your private key by e-mail just after your paypal payment.
3) Then, go in the menu "? - Register" in MMM to fill in your private key.




Secure payment by PayPal, you can pay by credit card or by Paypal account (not essential).
I want to know more about how to download, install or buy MMM :